Ballot Jam 2.0 by Youth Street News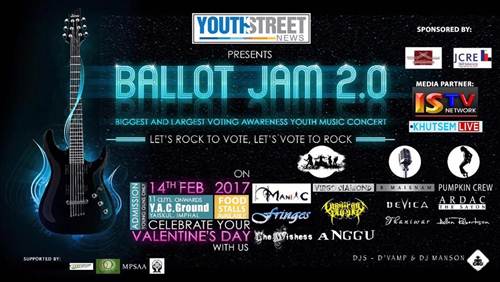 Ballot Jam 2.0 Y.A.C. Ground, Range, Yaiskul by Youth Street News.
After the virally successful first edition of BallotJam in 2014, Youth Street News is back again for even bigger and larger event at the backdrop of the upcoming elections. Well, it's BallotJam2.0 , the most energetic voting rights awareness campaign ever! Gear up folks! Celebrate your Valentine's Day with us!!