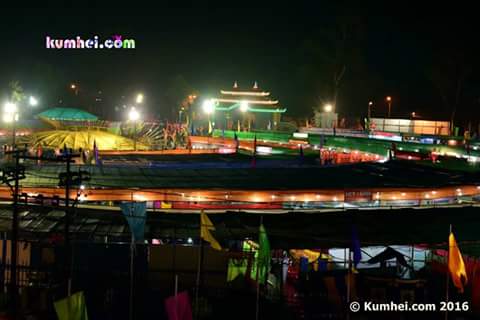 Manipur Sangai Festival 2017
Every year the State of Manipur celebrates the "Manipur Sangai Festival" from 21st to 30th November. The 'Festival' is named after the State animal, Sangai, the brow-antlered deer found only in Manipur. It started in the year 2010 and has grown over the years into a big platform for Manipur to showcase its rich tradition and culture to the world. The festival is labeled as the grandest festival of the State today and helps promote Manipur as a world class tourism destination. Every edition of the festival showcases the tourism potential of the state in the field of Arts & Culture, Handloom, Handicrafts, Indigenous Sports, Cuisine, Music and Adventure sports of the state etc.
The Opening Ceremony of the Manipur Sangai Festival 2017 will be held at Keibul Village near the Keibul Lamjao National Park at Bishnupur district, Manipur. The Keibul Lamjao National Park located on the Loktak Lake is the only floating National Park in the world. It is the last natural habitat of the "Sangai" (Rucervus eldii eldii), the dancing deer of Manipur. A glimpse of the deer in this unique wetland ecosystem is a must for any wildlife enthusiast. Other wildlife to be seen include: Hog Deer, Otter, a host of water fowls and migratory birds, the latter usually sighted during November to March.